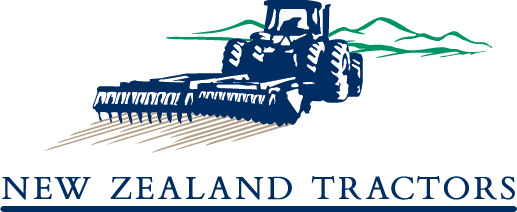 Call +64 3 308 7910
New Zealand Tractors was established 26 years ago by Grant Reith.
Since then New Zealand Tractors have become one of the leading importers of farm machinery to New Zealand. We strive to provide New Zealand farmers and contractors with machines that are top of their field in innovation, efficiency and quality.
We have a real focus on providing personalised, hands on customer service so that each of our customers can be assured that their latest agricultural machine is a good investment for the future. We appreciate long term relationships with our clients and now enjoy working with second generation clients.
History
July 1989 NZT formed
Original shareholders - 50% Grant Reith & 50% English farm machinery dealer
Operating from family farm at Ealing, Mid Canterbury
Started importing good, used, late model, low houred tractors to satisfy the demand from farmers/contractors coming out of the 1980's recession
1989 First tractor sold Ford TW15 to contractor in Mossburn, Southland who is still a good customer today. We later sold the TW15 to a Gold Mining Company in Mongolia
1990 Exported Ford tractors to Thailand
Saw a demand for combine harvesters. 1995 we sold 16
1993 Moved to present site and built new workshop
1995 Purchased 50% of the Company from English partner NZT now solely owned by Grant & Anthea Reith
Started bringing good used European ploughs to utilize space in containers
Began sourcing plough parts from Europe due to overpriced local market
Picked up dealerships for new equipment as demand changed, creating a shift from used to new machinery
Moved away from used tractors due to being unable to sufficiently support them due to computer controlled systems
Main focus now cultivation equipment along with an extensive range of wearing parts

Grant
Owner / Director
Having been involved in agriculture all his life Grant's passion has always been machinery. He is an avid problem solver when the need arises. After many years of farming deer Grant has recently converted to fattening Angus cattle for Five Star on their small block. He is interested in many aspects of motor sport. He is currently scheduled to pit crew for a team in the Formula Ford Series over the summer.

Anthea
Owner/Office Accounts & Administration
Ran her own Farm Secretarial business in England for many years, preparing farmers management and financial accounts prior to marrying Grant and becoming involved with NZT. Now their two children, Rebecca and William have 'flown the nest' her spare time is spent rearing a foal she has bred.

John Sim
Assistant/Parts Manager
John has always been involved in agriculture. After leaving Lincoln University he worked as a Rural Banker prior to running his own sheep/arable farm at Ealing in Mid Canterbury. John has been with NZT for almost 12 years. In his spare time John enjoys playing golf.
Grant and I started business in the same year 1990. In the last 25 years I have come to know Grant and his team very well. The majority of our farm machinery has been purchased from NZT. I find him to be genuine, honest and loyal to deal with - he is very knowledgeable about his products and farm machinery in general. Our relationship began as a business arrangement and over time, as our businesses and families have grown, we have become great friends.
Graham Keyse - Mossburn